Oklahoma Pre-need Life Insurance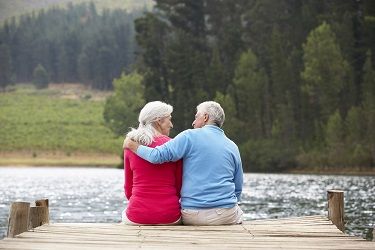 Many who have gone through the emotional strain of arranging a funeral for a loved one, have made the choice to pre-plan their funeral service. Pre-planning your funeral service does not need to be a stressful endeavor on your part. At MetroOKC Insurance, we are dedicated to helping you and your family plan and pay for funeral arrangements. Working with a growing network of funeral professionals throughout Oklahoma, we offer many funeral homes that are affordable for every family's budget.
Pre-planning your funeral with a pre-need insurance policy takes care of most of the major decision- making ahead of time. A pre-need insurance policy is placed with a local funeral home, so your cost is locked in at today's rates. Proper planning for your final wishes is more than wise; it is a thoughtful decision to help your family during a difficult time of loss.
Most of the items that are placed in the pre-need contract for Traditional or Cremation are:
Professional Services – items include funeral directors, place of service, visitation, embalming (if needed), and other services.
Casket (if needed) – whether used in a traditional/cremation service or cremation container where needed.
Vault (if needed) – only if needed or required at the cemetery.
Other cash items – these items are paper goods and other items that may be added.
These items change whether the service is traditional or cremation. There may also be other situations that you would like in your service that personalizes the service for who you are. These are possible whether through the contract or just in the pre-planning of your service.
At MetroOKC Insurance we can help to pre-arrange and contract your service at your convenience. We have the experience of many years in the funeral service industry and the pre-need companies to provide for your needs. So, contact us today at (405) 603-2176 or (405) 603-3887 to find out more about Pre-need Life Insurance in Oklahoma City and surrounding areas.
Appointment arrangements can be made at any location of your convenience.
Request an Appointment, Call Us:
(405) 603-2176 or (405) 603-3887